Former world number one Andy Roddick has heaped praises on Serena Williams, regarding her as one of the greatest athlete of all time.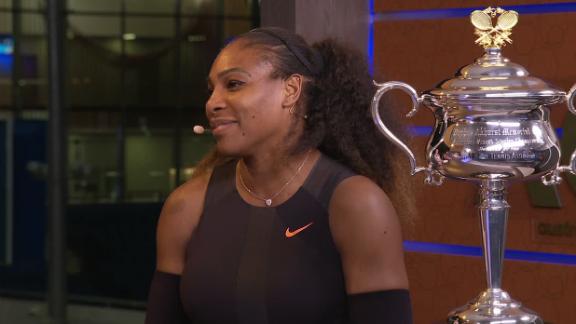 Roddick compared the American tennis star to the likes of boxing legend Muhammad Ali and Basketball retired star Michael Jordan.
Serena breezed to the finals of the 2017 Australian Open, defeating her sister 6-4, 6-4 to lift the title for the seventh time – a record time in the Grand Slam tournament. Her victory helped her move past Steffi Graf for the most Grand Slam titles in the open era.
The 35-year old relentless star overtook former world number one Angelique Kerber as she sailed to her 23rd Slam. She is just one shy of equalling Margaret Court's 24 Grand Slam record – the most titles by a single player in the history of the sport.
"It's amazing. I've known Serena since we were 8 or 9 years old. To see her go from the girl I used to practise next to all the time to become this icon – and not just one of the greatest women athletes of all time, but one of the greatest athlete of all time, it's amazing," Roddick said in his interview with ESPN.
Roddick added that Williams has always been his friend. When asked if Serena could be the greatest of all time, he said:
"I don't think it is a question. I think it is a matter of correcting rhetoric. Saying she's the best women athlete shouldn't be taken as offensive as long as she's in the conversation with the greatest male athlete of all time as well. We need to enter her into the conversation with Jordan and Ali," Roddick quipped.
Serena has showed no signs of slowing down anytime soon despite her age, and it is more amazing considering that she has been in top form for so long.